I dont know if this is a cheaky idea by asking you lot to be bothered to print the note, carry some and put it on a strangers car.
NO ONE gets anything from this other than hopefully some good advice and friendly conversation (and hopefull at some point a meet up for group pics )
So anyway I spent 1/2 hour knocking up a basic note that should be sized to print 2 notes per A 4 (all hale 101)
If you can be arsed BRILLIANT if not NO Problem.
If you save the image to your p.c. you can then open the image in paint. If you select the page size as A4, change the margins all to 0.The image should then fit 2 to a page.
Perhaps as a sweetner I will give a prize to the most pics of the note on different cars. The prize would obviously be RRRRRRubish and might comprise of a BIG Thank You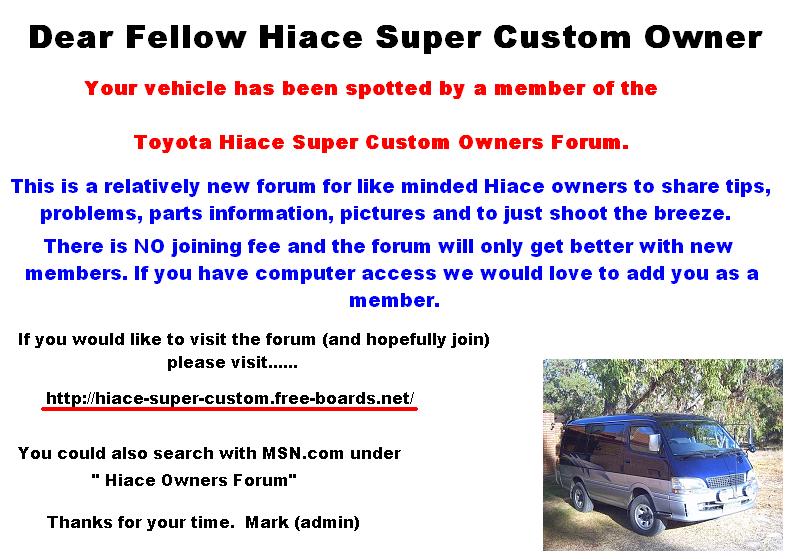 Make sure that your print settings are to print 2 per page, load 1 piece of paper and then print two copies. Remove first print, refeed the paper at the other end and then print copy 2. Jobs A good un. I'm off to nobble a local Hiace i spotted..